Proposed Logo for Comic/Hypnotherapist, John Moyer
Proposed logo redesign for entertainer John Moyer. I focused on combining his skills while keeping the logo clear and simple. I utilized symbols to hint at his specialties.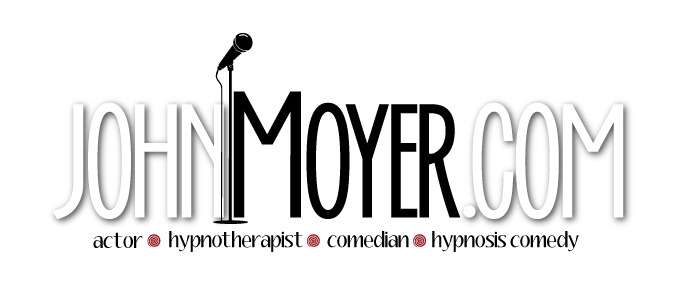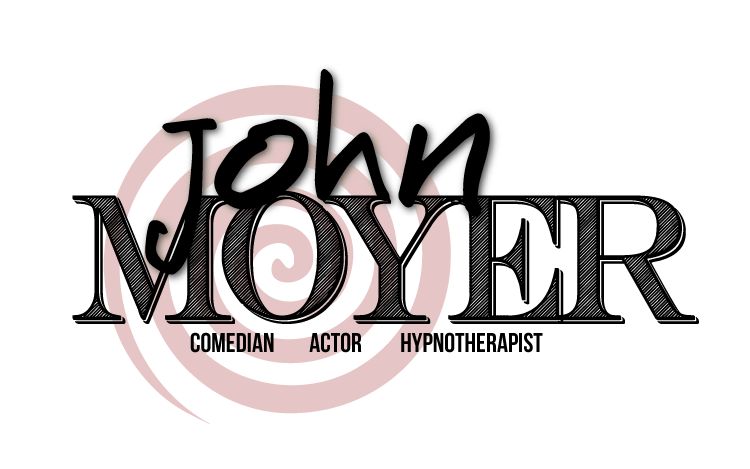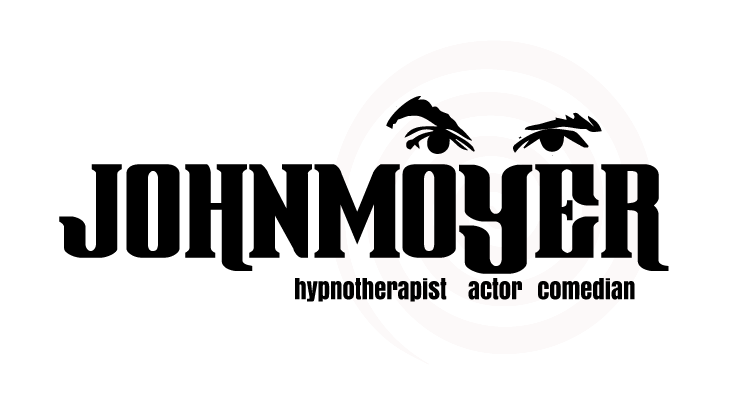 Famous for his bald head and cocked brow, I traced the silhouette to create a highly recognizable logo. Because I used that graphic detail I wanted the other image to be extremely light in the background, keeping it as clean as possible.